Savoring the Seasons in Pelion
As spring is pleasantly coming in this is going to be a big farewell post for the past winter. Each season we make it a goal to take some days off and find the time to feel/ smell/ breath-in everything the season has to give. If we are really lucky we also get some quiet time to read favorite books within that period. If you have not tried reading words of wisdom out in the nature you are really missing out on one of life's bigger joys. It seems like wisdom is infused much better in the soul when it is surrounded with nature. At the end of this winter our days off were spent in a destination we already cherish a lot: Pelion. As the trip was organized with the group of TBG fellow travelers  we knew there would be absolutely no time for reading and reflecting, but instead it would be noisy, hasty, adventurous and oh so joyful! Our trip also got featured in Kathimerini newspaper and ERT TV and what a nice surprise that was, after having spent hours trying to explain to people what is it exactly we do with this blog.
So in spite of the hassle included in traveling with another 30 people in this trip there was surprisingly enough time to soak into nature and enjoy the season's charm. And there was a good reason for that: careful planning & the guidance of Trekking Hellas team. As a family of DIYself-ers we tend to read a lot first and then make our own way into things, meaning that since we love trekking for example we would never have though of commissioning a trekking guide to help us. We would have jumped into the experience on our own and what a mistake that would have been. For one, Trekking Hellas  prepared for us a breathtaking route that was like transitioning through the seasons in just one day – from the cold snowy top of the mountain in Tsagkarada we walked down to the warm, sunny beach of Ntamouchari where the famous Mamma Mia movie starring Meryl Strip was filmed. But apart from that we had the opportunity to learn amazing things about the history & the current status of Pelion by our so well-educated guide and that was really priceless. We left this beautiful area feeling so much more connected to it.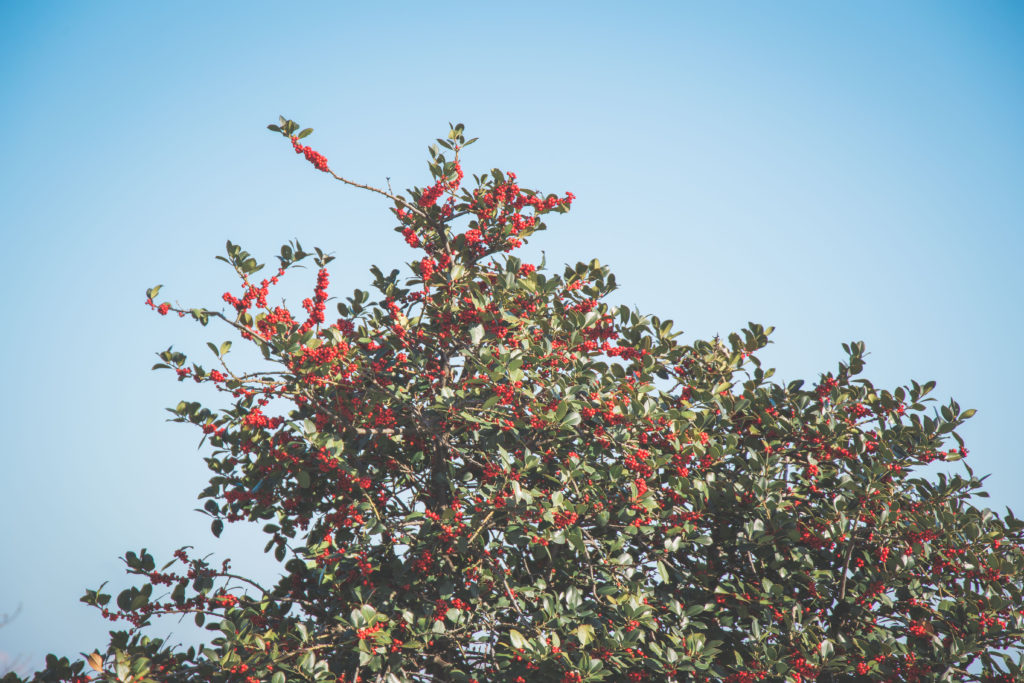 Apart from connecting to nature, this trip was also about cultural opportunities. We traveled through many of Pelion's little villages to admire the architecture and history, we visited the old (super vintage) and still function-able train station in Ano Lehonia, the Folklore Museum in Milies, the Women's Agricultural Association "Esperides" in Vizitsa where we tasted some of the delicious local spoon sweets and jams and marveled at the 1741 church of Taxiarchis with the unique acoustic system of hidden pots inside the domes. It was actually so much beauty to take in only in 3 days that we returned from that trip really changed and full of inspiration.
As this trip was kindly sponsored by Spyrou Philoxenia we also had the opportunity to enjoy some of Pelion's worth mentioning hotels. Our stay was booked in Aglaida Apartments in the village of Tsagkarada. Little homes situated in a forest on the side of a cliff overlooking Aegean Sea, each equipped with a small kitchenette and a fireplace. Although it was super cosy & romantic to enjoy our warm cup of tea in the tranquility of the forest after a long day, I can only guess that the apartments enjoy their full glory during the summer when there is also the option to dive in the pool with a view to the sea. The pictures below display the summer look of the hotel and my most favorite one as the photos I took this time have the pool covered in snow 🙂
Another beautiful hotel where we enjoyed a warm welcome treat with tea and sweets was Manthos Hotel Spa & Resort in Chania village, right near the Ski Resort of Pelion. I loved how this hotel was bursting with joyful families who had just returned from ski sporting. This is the place where you can enjoy an indoors pool or just a Jacuzzi with a window to the snowed scenery.
Our transportation for this trip was a kind offer of Les Hirondelles Travel Agency in Volos and our suggestions for great places to eat in Pelion & Volos are to be found in this post.
We kindly thank all of the above companies for welcoming us as their guests and giving us the freedom to write our personal and unbiased opinion for our audience.