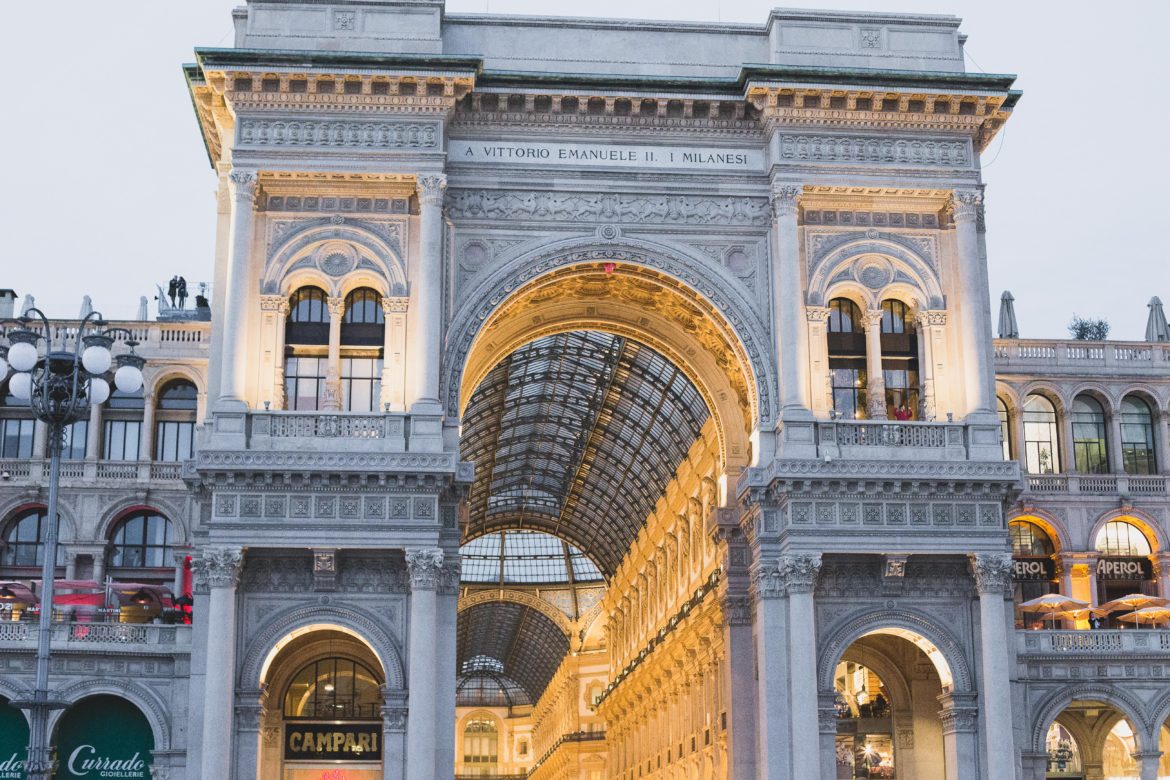 7 most beautiful things about Milan
Happy September friends! Are you ready and organized for back-to-school mode yet? I am definitely not. I am very happy we reached this time of year again but definitely far from ready. It has been such a weird summer for us here. Probably the most work-loaded summer of our recent years. July was a big [hot] mess when juggling kids and work in the same space almost killed our sanity and up until the blissful feast of August 15th we were pretty sure that we would not manage to leave our base at all. But then work dragged us down to Peloponnese and it would have been a pity if we had not jumped at the opportunity to enjoy bits of the Greek country. Beautiful posts coming soon.
So as the weather started chilling and yesterday I even took a blazer off the closet, I remembered that last time I used blazers was spring, when we did a super fast trip to Milan to attend a conference and that I never posted about it. So back then, at the time we got an invitation I wished that the conference was held in Rome as this was my first time in Italy. How wrong I was. I am sure Rome must be amazing too but Milan has my heart for sure. So here are a lot of photos from that trip that will travel you to the things I loved most about this city. I hope that you will find them useful as a starting point on the most interesting points when visiting the city.
1. Duomo di Milano
One of the most amazing churches I have ever seen and believe me I have seen a lot, among Europe's top 10 biggest cathedrals and one you can definitely not miss as all roads of Milan are designed to either encircle or lead directly to it. The conference we attended was held right on the Piazza del Duomo and thus we had the opportunity to see this amazing monument during all hours of day and with different light [photographer's bliss]. The spires are all statues of different saints or important historical figures and the Cathedral has been visited by some very important personas of history such as Napoleon Bonaparte, Oscar Wilde and Mark Twain.
2. The Amazing Architecture
This city is really an architect's paradise. I cannot remember visiting another city with such big diversity in the architectural style of it's buildings. From the moment we arrived, loaded with our luggage until last minute [again loaded and running to catch a flight] I would cause delay from my excitement and need to shoot another yet beautiful building. From art nouveau, to neoclassical and plain 80s blocks, here we found every style in it's best version. I can almost picture the architects competing for the most artisan construction.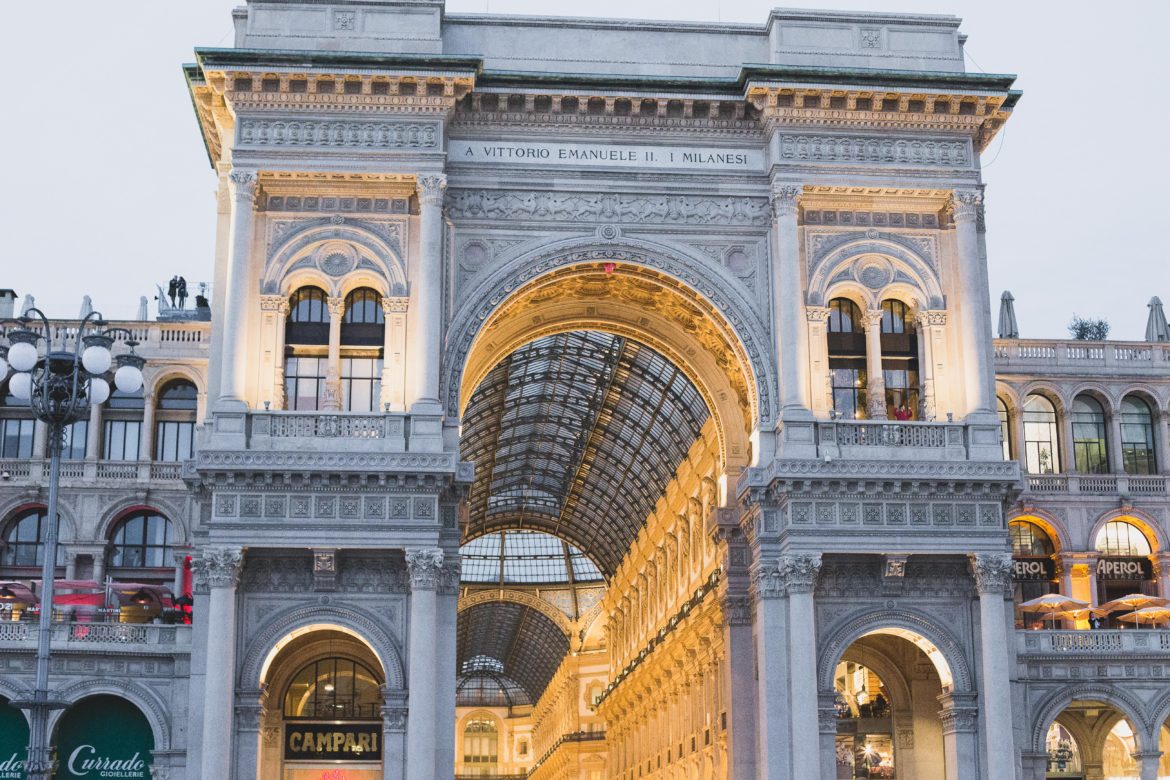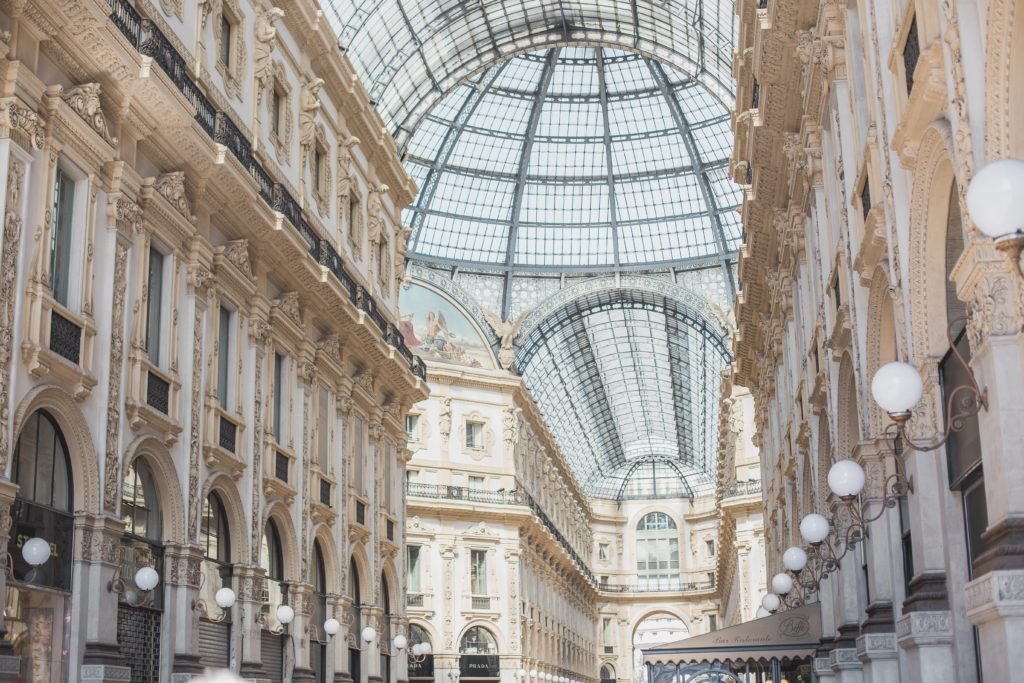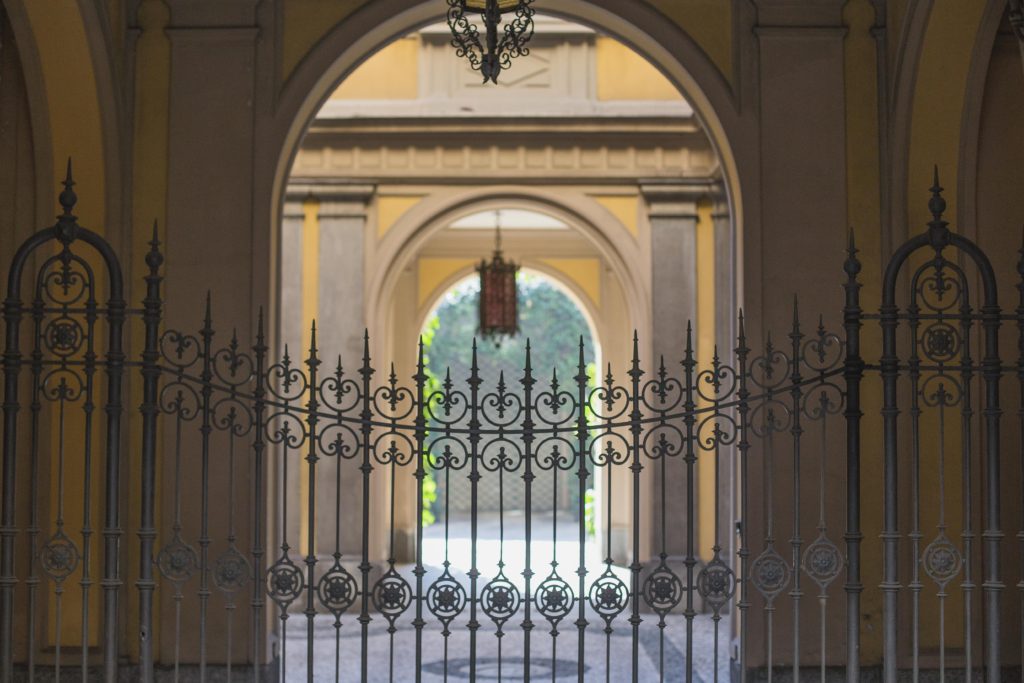 3. Spirituality
I just love it when a whole city reaches out to the Divine and does not cease to declare a strong bond with God. Milan is such a city. The churches were many. Some ancient and some newer but all filled with people praying and asking the skies for Light and personal enlightenment.
4. The Tram
 Fully functioning since 1881 it is definitely Milan's vintage trademark. It is a joy to hop on and an eye candy to watch pass by. Also with it's network of 170 kilometers it makes city travels very easy. Although I must confess it made me feel a bit sad in thinking that Greece never kept it's old tram.
5. Bicycles to rent everywhere
This has also been a very pleasant surprise. Milan has a very big network of bicycle stations that everyone can rent on a very small amount of money through BikeMi a public bike-sharing utility. I read many bloggers that are traveling on a budget to praise this service. One can pick up and leave the bike on whichever station of choice and be able to see the whole city without spending a ton of money in transportation. A feature that makes Milan super user-friendly.
6. The Flowers
What does it say for the people of a city when they have nicely curated flowers everywhere? [Asking my fellow Athenias here]. It does say a lot, right?
7. The Canals
Or else the Navigli Area as it is well known. We all know that Venice has canals but only few know the canals of Milan that were opened for a very practical reason: to carry the marbles for the construction of Duomo. Legend has it that the canals were designed by Leonardo Da Vinci himself and they nowadays represent the laid back and artistic part of the city. It is were we ended having a picnic or a coffee at the end of the day. You cannot see a picture of us here since up until now I did not have a tripod to take along in my trips. As you may have seen in my insta-stories though only recently I won a top notch tripod from a great photographer and instagrammer Konstantinos Themelis, also known as Konstallation. If you haven't seen his amazing astro-photography do go and pay a visit, it is very worth it. A tripod is something I needed for a very long time and kept postponing for no reason. So from now on I will hopefully be in front of the camera a lot more [shyness issues overcome first] and I will be able to have some action images too here in the blog. Like our romantic picnics in Milan that I fell so sad not to have properly captured.
 Here at the end of this post there should have been a number 8: The ice creams in Milan. But oddly we never tried them… I feel like I have committed a crime by not doing so and everyone that learns we never had ice cream in Italy simply reinforces the feeling. But there is a good reason to return. Hope you enjoyed the ride friends. I will leave you with this pic of a family cafe that I fell in love with.
Happy September & Happy New Year!